Introduction to Power Query
Power Query is a data transforming engine which you can use to get data from multiple sources, clean and transform that data and then use it further in the analysis.
Replace or remove errors in Power Query
Normally for replacing or removing errors in Excel you can use find and replace option or a VBA code. But in power query, it's a whole lot easier. Look at the below column where you have some errors and you can remove as well as replace them.
When you right-click on the column, you'll have both of the options.
Replace Errors
Remove Errors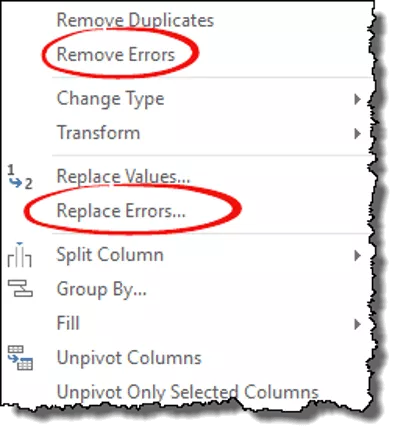 Other Examples of Power Query tool in MS Excel 
Below is the list of examples of using Power Query tool in MS Excel, you can learn and master each examples –